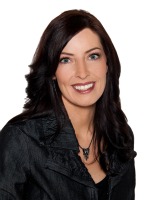 Here's a quick summary of this Real Estate Agent's Ratings
| | |
| --- | --- |
| Response Rate | 100 % |
| Overall Rating | |
| Knowledgeability Rating | |
| Professionalism Rating | |
| Responsiveness Rating | |
| Usefulness of Website | |
| Value of Service | |
| Marketing Reach & Lead Generation | |
| Home Prep & Staging Advice | |
| Success Ratio | 100 % |
Badges Earned
Learn more about badges by visiting here.
Christina Gaboury & her husband Claude did an amazing job with selling our home! They gave us a guide that walked us through the whole process, helped us with staging, took great pictures and a really good video of our property, advertised it on many sites, sent us copies of all of our advertising, and sent us a spreadsheet of all of our showings and realtor feedback each week. We listed in January, and it did take a while, but we sold in May and were so happy with the price we got. We would definitely use them again. - Elizabeth Davies
Reply:
It was such a pleasure getting to know you! Clients like you make our job a joy.