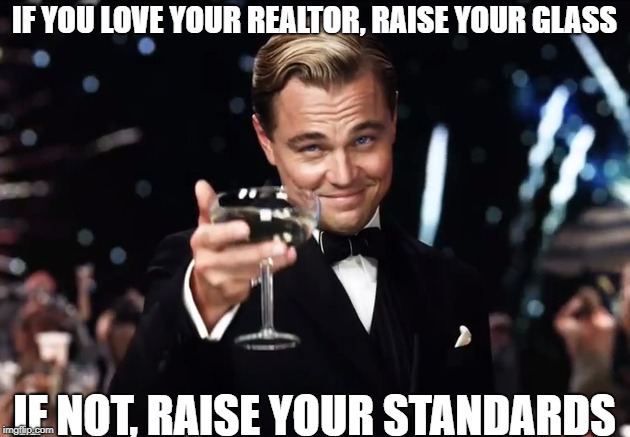 If you love your Realtor, raise your glass. If not, raise your standards.
Let's focus on the agents who will do the best job of selling your place. We'll prioritize quality of their work over the number of units they sell. When you hire your Realtor, you care how well they take care of you. There are 3 essential services top selling agents do that you may not expect. These surprise a lot of people.
3 Unexpected and Essential Services of the Best Listing Agents:
Prepare Your Home
Focus on Convenience
Hire Professionals
1. Prepare Your Home
Eliminate the dread of preparing your home to be listed for sale. The best listing agents will complete minor repairs and maintenance. Scrapes on walls, running toilets, leaky faucets, old shower curtains, and uncut lawns can all detract from the perceived value of your home. Top selling realtors know this and will take it upon themselves to get the required maintenance done. They'll do cosmetic upgrades like painting and finishing work. Cleaning and staging is also essential at this stage. And the best part, they'll do it at no extra cost to you. It's included in the standard commission rate.
2. Focus on Convenience
Some agents try to do the minimal amount of work to get their pay cheque, which leaves you with a long checklist of things to do. The top listing agents know you hired them to do a job that you don't want to do. They will go out of their way to do all the required work and make it as convenient as possible for you. They'll arrange the painter, the cleaners, the yard maintenance, the stager, and the photographer. They'll hire them and meet them at your property so you don't have to miss work.
3. Hire Professionals
If your listing agent is taking pictures of your property with their cell phone to create your property listing, they're cutting corners. The top selling agents hire professionals to properly prepare and represent your property. You want this because you're paying them well to represent you and you want them hiring the best professionals possible to help ensure you get the best selling price you can with the least amount of disruption to your life.
Which Pros?
Renovators and home repair pros
Cleaners and yard cleanup
Stagers
Photographers and videographers
How do you find a top selling Realtor?
Search and sort agents on Rate-My-Agent.com. Thousands of top selling Realtors are ranked by the quality of their service by the ratings and reviews they receive from their past clients. You can search for your city at the top of any page from top listing realtors in Victoria, to selling agents in Quebec, and all the way to St John's.