Propel Real Estate Group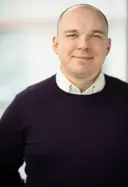 Real Estate Agent
Vancouver, BC
2 reviews
Krystian was referred to us by someone we trusted and we're very pleased with the result. Pleasant, professional, and responsive. We wi...
Accepting New Clients
Real Estate Agent
Vancouver, BC
3 reviews
Ehsan is professional, knowledgeable and strategic. We've had the pleasure of working with him on a boutique development where he was abl...