Top 3 Lethbridge Real Estate Agents for 2021
Every year, Rate-My-Agent.com publishes an updated list of the best Realtors. To see the latest rankings in Lethbridge, visit our Lethbridge Top Rated Real Estate Agents of 2022 page.
The top 3 real estate agents in Lethbridge for 2021 have been announced! Every year Rate-My-Agent.com announces the top rated Realtors in Lethbridge. The rankings are determined by the reviews each agent received in 2021. There were 14 new reviews in 2021 for agents in Lethbridge. Rate-My-Agent.com verifies the reviews and throws out thousands of fake reviews. You might be shocked to learn, Rate-My-Agent.com even issues severe penalties to agents caught trying to cheat the rankings. Finally, there's a site you can trust.
Counting them down from 3 to 1...
---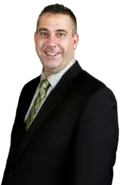 #3
2 reviews in Lethbridge in 2021
"We had the pleasure of working with Bryan Preverseff. He was very dedicated to selling our home. We felt like he really put his best foot forward and felt confident in his skills. He Always kept us in the loop with any updates. We would definitely recommend having him as a realtor he does his job very efficiently."
---
#2
3 reviews in Lethbridge in 2021
"James helped me through the whole process. He was never pushy, but did just what I asked. He was always available to answer my questions and kept me updated with what was happening."
---
#1
5 reviews in Lethbridge in 2021
"Josh was super helpful and competent. He offered great suggestions and advice, and he personally maintained the house while we were away. When Josh took over our listing the house had already been on the market for several months, with no offers, but he got it sold promptly."
---
Frequently Asked Questions
Q - Who's the top real estate agent in Lethbridge?
A - Josh Davies earned 5 reviews in 2021 to be the top rated agent in Lethbridge.
Q - How are the reviews verified?
A - Reviews on Rate-My-Agent.com go through a triple verification process. First, the person who posts the review has to confirm by email that they are who they say they are, what they wrote is true, and they take full legal responsibility for the contents of their review. Second, Rate-My-Agent.com team members moderate reviews to ensure they adhere to our review policy (No spam, profanity, etc). Third, reviews are audited to spot patterns and signals to investigate further.
Q - What do agents get for being ranked in the Top 3 Lethbridge Realtors of 2021?
A - Pride in delighting their clients and being recognized for it. Listed on this page. Included in the video which is shared on social media. A badge they can use on their website, marketing material, and social media.
Q - How do the rankings work?
A - The rankings for 2021 are determined only by the agents' ratings and reviews in 2021. These yearly rankings are a snapshot compared to the real-time rankings we maintain on each city page. Here's a page to explain more details on the rankings.
All Lethbridge, AB Reviews
Rate-My-Agent.com maintains a real-time, ranked list of all Lethbridge, AB Realtors with reviews on the site. If you see any missing, feel free to add an agent.
Last updated: January 9th, 2022