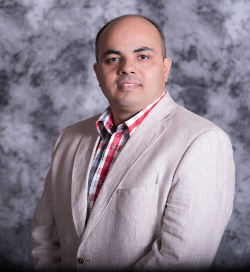 Here's a quick summary of this Real Estate Agent's Ratings
| | |
| --- | --- |
| Response Rate | 50 % |
| Overall Rating | |
| Knowledgeability Rating | |
| Professionalism Rating | |
| Responsiveness Rating | |
| Usefulness of Website | |
| Value of Service | |
| Marketing Reach & Lead Generation | |
| Home Prep & Staging Advice | |
| Success Ratio | 100 % |
Badges Earned
Learn more about badges by visiting here.
Devang cares about the people he deals with and works towards it making clients happy. He has expertise and personability beyond any other real estate agent in the city. Highly recommend! - chaitra vishwanathaiah
We bought our second new home from builder through Devang Joshi. There are so many good qualities other sellers/buyers shared on Devang's Google page but I would like to share a specific incident occurred during our home buying process and how Devang did a great job for our family. When we selected our lot on pre-selling phase we verified that the lot is clean with no utility boxes at front. All docs were signed and we waived the conditions. After a month or so we found that there is a utility box in our front yard. Builders sales managers were not buzzing at all & not accepting their errors. Devang was away on vacation & I discussed the situation with Devang over phone. When he came to Calgary, he fought for us with the builder till last moment and finally he got us what we were looking for. We didn't want to leave the lot because of great view in back but he negotiated the price further extremly well for us by involving builder's top management people. Devang truly justified his role as a real estate professional on each step of buying process. We are truly thankful to have Devang Joshi on our side. We recommend Devang for all potential buyers buying a home through new home builder - Hardik Patel
Reply:
Thank you so much..!! Glad to hear from you.