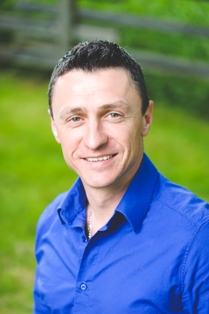 Here's a quick summary of this Real Estate Agent's Ratings
| | |
| --- | --- |
| Response Rate | 33 % |
| Overall Rating | |
| Knowledgeability Rating | |
| Professionalism Rating | |
| Responsiveness Rating | |
| Usefulness of Website | |
| Value of Service | |
| Marketing Reach & Lead Generation | |
| Home Prep & Staging Advice | |
| Success Ratio | 100 % |
Learn more about badges by visiting here.
Bought a property he listed. Very disappointed in his service- he didn't ensure that his client gave proper eviction notice to tenant, didn't cooperate with my realtor to set-up walk through, left for Vegas the day the $ transferred and hired a locksmith to cut a key for the house which my realtor used to enter on possession date to find home still occupied by tenant. Did very little if anything to deal with the situation. Also was absent on open house, and house showed poorly. I am shocked by the high ratings on this site for him. - Elisabeth
Reply:
Hi Elisabeth, firstly I'm sorry that the tenant refused to vacate in time. I in fact did ensure my client gave appropriate notice, as she did. If the tenant chose to not vacate, that is beyond my control. Such is the risk in purchasing a tenant occupied property. And yes, I had to hire a locksmith to cut a new key because the tenant refused to hand over her set. Again, beyond my control. I did cooperate with your agent to complete the walk through. Once the tenant chose to stay beyond completion there is little I can do, however I did communicate with the tenant still and she agreed reluctantly to abide by her requirements after we offered her even further additional compensation. Also, even though I am fully allowed to have another agent host an open house as I did, I did conduct opens myself as well. And yes, I'd left for a vacation the same day as Completion. A vacation which was booked several months prior. I did everything required by myself during and after the completion of the sale. As far as dealing with an uncooperative tenant after completion, I did everything I could and more, though at that point any further action is beyond my legally allowable intervention and is then between the parties involved in the transaction. I can not forcibly remove a person. I'm sorry that she chose to stay and not honour her obligations and hence posed an inconvenient and frustrating situation for you. If I would be allowed to do anything further, I would have. My high rating on here reflect the exceptional service I have been proven to provide, time and again.
We were referred to Gary by a friend if ours. Gary was quick to contact us, provided suggestions and what we needed to do to help the sale. He listened to our concerns, needs and wants. He went out of his way to ensure we knew what was happening at all times. Would HIGHLY RECOMMEND Gary for any real estate transactions. Thank you Garry. - Mel Pilgrim
Gary was recommended by a co worker. He was prompt to return calls and actually listened to us. He was a lot of fun to spend time with but was also very professional. Not anything negative I can say. Not the typical stuffy agent most are. Really good exp[experience.