Navneet Singh Bhasin
Accepting New Clients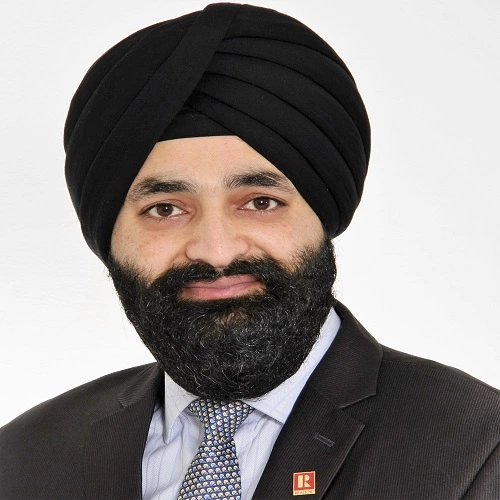 Here's a quick summary of this Real Estate Agent's Ratings
| | |
| --- | --- |
| Response Rate | 79 % |
| Overall Rating | |
| Knowledgeability Rating | |
| Professionalism Rating | |
| Responsiveness Rating | |
| Usefulness of Website | |
| Value of Service | |
| Reach & Lead Generation | |
| Home Prep & Staging Advice | |
| Success Ratio | 100 % |
| Recommend Ratio | 100 % |
I am an e-PRO certified professional REALTOR and my top-most priority is doing an exceptional job and negotiating the best possible deal and exceed my client expectations!

For the past several years, we have been focusing on our client's needs and wishes, exclusively in GTA for both buyers and sellers.

We pride ourselves in focusing on our client's needs, being extremely knowledgeable about the current market, the coming market, the technical aspects of effective real estate marketing, and recent trends affecting property values.

Every day we spend time educating ourselves so we can be better for our clients, by being more informed, better negotiators, more professional, yet down to earth, honest and real.

You can expect an upfront, personable & professional approach; thorough knowledge of the GTA market; a strong work ethic; an obsession with personal service; a total commitment to meeting your needs.

With an extensive list of very happy clients, you simply cannot go wrong with us. Please read a handful of reviews to see for yourself.

We truly care about what you need, and we will never sugar coat anything. The truth ensures that you get the best for your money, now and down the road.

Call us now at 905-872-2682 or visit www.FindYourHomeInGta.ca
or email us today to see if we are a good fit for you.
Regards,
Navneet Singh Bhasin
Real Estate Broker
Homelife/Miracle Realty Ltd.
Awards/ Accomplishments:-
2020 Awarded by Homelife/Miracle Realty Ltd.,
Chairman Club Award
Lister of the year
2020 Fivewalls Certified Agent - Real Estate
2019 Awarded by Homelife International;
Super Elite Award,
Top 5% Sales Representative in Canada
2019 Awarded by Three Best Rated
Top 3 Real Estate Agents in Brampton;
2019 Awarded by Rate-My-Agent
1st of 91 Brampton Real Estate Agents,
Top 50 Canadian Agents,
Top Rated Brampton Real Estate Agent
2019 e-PRO Certified Agent
2018 Awarded by Homelife International;
Pinnacle Club Award,
Top 5% Sales Representative in Canada
2018 Awarded by Homelife/Miracle Realty Ltd.,
Chairman Club Award
2017 Awarded by Homelife International;
Pinnacle Club Award,
Top 5% Sales Representative in Canada
2017 Awarded by Homelife/Miracle Realty Ltd.,
Chairman Award
2016 Awarded by Homelife International;
Chairman Award
2016 Awarded by Homelife/Miracle Realty Ltd.,
Chairman Award
2015 Awarded by Homelife International;
Platinum Award
2015 Awarded by Homelife/Miracle Realty Ltd.,
Platinum Award