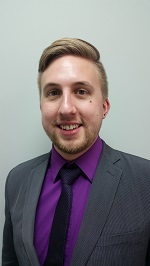 Here's a quick summary of this Real Estate Agent's Ratings
| | |
| --- | --- |
| Response Rate | 100 % |
| Overall Rating | |
| Knowledgeability Rating | |
| Professionalism Rating | |
| Responsiveness Rating | |
| Usefulness of Website | |
| Value of Service | |
| Marketing Reach & Lead Generation | |
| Home Prep & Staging Advice | |
| Success Ratio | 100 % |
Badges Earned
Learn more about badges by visiting here.
Amazing realtor! Really took the time to work around our schedule and budget. Really respected us and helped us way more than he was expected to! He kept in touch even afterwards and made sure we were very happy with our purchase! Will definitely use him again and encourage anyone to use him! Amazing and reliable service! - Karine Perron
Reply:
Thanks for taking the time to review! Was great working with you both!