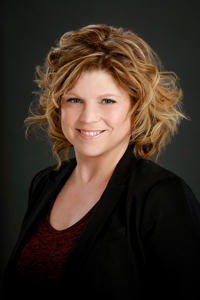 Here's a quick summary of this Real Estate Agent's Ratings
| | |
| --- | --- |
| Overall Rating | |
| Knowledgeability Rating | |
| Professionalism Rating | |
| Responsiveness Rating | |
| Usefulness of Website | |
| Value of Service | |
| Marketing Reach & Lead Generation | |
| Home Prep & Staging Advice | |
| Success Ratio | 100 % |
Learn more about badges by visiting here.
Tara was great to work with. Very friendly and knowledgeable when showing us the home that we ultimately ended up purchasing. She is part of our realtors team and was there to help us when we needed to make a fairly quick purchase of a new property while our Realtor was out of town at a conference. She replied to emails and texts quickly over the weekend and made our showings and offer to purchase stressfree. Thanks Tara. - Angie and Shawn
Reply:
Thank you Angie and Shawn! We always strive for consistent customer service no matter who you are working with on our team. So happy you were able to get the house meant for you and that we were able to minimize the stress in a time crunch. We're excited for you and your family!
Tara worked really hard to help us find the home we were looking for. She exhibited great patience, professionalism and knowledge of the market. Tara was very helpful in guiding us through the whole buying process and kept us informed at all times. We were from out of town and Tara went the extra mile to facilitate us. My husband and I felt very special and valued as clients and really trust Tara. She definitely was looking out for our best interests. We highly recommend Tara to anyone looking to buy or sell their home. She is an excellent realtor and you will have absolutely no regrets using her as your agent. Thank you Tara! Very happy and satisfied clients - Anita & Harley - Anita Davidson
Reply:
Thank you Anita and Harley for your kind words. It was such a pleasure getting know you and really learning about what your needs were to make the move to the right home in our town. So glad you're happy in your new home!
We were lucky enough to meet Tara while attending an open house one day that she was hosting. Within short order we knew she was the agent with whom we would sign with. She was great to work with from minute one. She was very responsive setting us up with a great portal of properties for purchase, and was quick to make arrangements to get us in. We really enjoyed working with Tara, and felt blessed to have someone that we felt we could trust and who made the experience enjoyable and educational. Thanks Tara for all your hard work! We highly recommend Tara, and will turn to her for any future transactions. Happy home owners, Kris and Peter - Kris and Peter Rupar