Terry and Jennifer Eng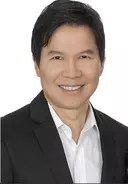 Real Estate Agent
Vancouver, BC
15 reviews
In a city full of realtors and realtor friends it's difficult to know who to choose. As a real estate investor, I chose Jen and Terry Eng...
Accepting New Clients
Real Estate Agent
Vancouver, BC
16 reviews
We have recently employed the service of Jennifer & Terry Eng real estate team to sell and buy our homes. The team is knowledgeable, eff...