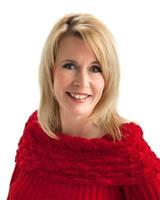 Here's a quick summary of this Real Estate Agent's Ratings
| | |
| --- | --- |
| Response Rate | 0 % |
| Overall Rating | |
| Knowledgeability Rating | |
| Professionalism Rating | |
| Responsiveness Rating | |
| Usefulness of Website | |
| Value of Service | |
| Marketing Reach & Lead Generation | |
| Home Prep & Staging Advice | |
| Success Ratio | 50 % |
Badges Earned
Learn more about badges by visiting here.
Very impressed with her. In a tough housing market she sold our house in 5 days. Great to work with. I would highly recommend her! - Amy
Listed our house for sale, her only suggestion to increase interest in the property was dropping our price less than 1 week of being listed. Pictures were low quality with fingers in them. Spelling mistakes in MLS listing description. She text us with house showings and gave limited notice.