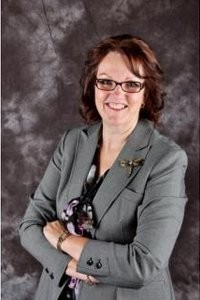 Here's a quick summary of this Real Estate Agent's Ratings
| | |
| --- | --- |
| Response Rate | 50 % |
| Overall Rating | |
| Knowledgeability Rating | |
| Professionalism Rating | |
| Responsiveness Rating | |
| Usefulness of Website | |
| Value of Service | |
| Marketing Reach & Lead Generation | |
| Home Prep & Staging Advice | Not yet rated |
| Success Ratio | 100 % |
Badges Earned
Learn more about badges by visiting here.
STAY away from that agent. My opinion...not to be trusted. I would award the women with a Certificate for OUTSTANDING DISHONEST REAL ESTATE AGENT if so I could.. - H.G
Reply:
AGREE..same opinion here..Many good agents out there..honest, reliable, patient, KNOWLEDGEABLE, and so much more.
Reprimanded by REAL ESTATE BOARD in Calgary. I believe that she and her recommended House Inspectors, PLUS... *People are my passion!... and I sell homes* one of her slogans YES she sold house to me because she was dishonest with me and for that reason got REPRIMANDED. She has lined up people (inspectors, plus) which advertised on one of her sites but do not trust them. Besides being reprimanded her inspectors overlooked CODES. STAY AWAY..that is my opinion only. - Helga