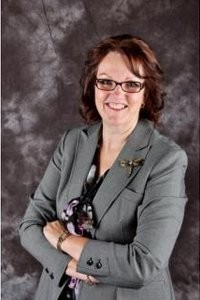 Here's a quick summary of this Real Estate Agent's Ratings
| | |
| --- | --- |
| Response Rate | 50 % |
| Overall Rating | |
| Knowledgeability Rating | |
| Professionalism Rating | |
| Responsiveness Rating | |
| Usefulness of Website | |
| Value of Service | |
| Marketing Reach & Lead Generation | |
| Home Prep & Staging Advice | Not yet rated |
| Success Ratio | 100 % |
Badges Earned
Learn more about badges by visiting here.
she was reprimanded by the REAL ESTATE BOARD for her dealing with me buying a home and is listed as such under complain on their site . She should have her Real Estate license removed. The worst their is. I don't trust her at all . - Helga
STAY away from that agent. My opinion...not to be trusted. I would award the women with a Certificate for OUTSTANDING DISHONEST REAL ESTATE AGENT if so I could.. - H.G
Reply:
AGREE..same opinion here..Many good agents out there..honest, reliable, patient, KNOWLEDGEABLE, and so much more.