Top 3 Vernon Real Estate Agents for 2021
Every year, Rate-My-Agent.com publishes an updated list of the best Realtors. To see the latest rankings in Vernon, visit our Vernon Top Rated Real Estate Agents of 2022 page.
The top 3 real estate agents in Vernon for 2021 have been announced! Every year Rate-My-Agent.com announces the top rated Realtors in Vernon. The rankings are determined by the reviews each agent received in 2021. There were 56 new reviews in 2021 for agents in Vernon. Rate-My-Agent.com verifies the reviews and throws out thousands of fake reviews. You might be shocked to learn, Rate-My-Agent.com even issues severe penalties to agents caught trying to cheat the rankings. Finally, there's a site you can trust.
Counting them down from 3 to 1...
---
#3
2 reviews in Vernon in 2021
"What a helpful knowledgeable and hard-working agent. Her advice to get an inspection done and then follow up by doing anything that was needed on the inspection was invaluable when selling a three unit property. We had lots of difficulties between COVID-19 tenants that did not do what they say they were going to do and scheduling issues none under any of our control. In addition Amanda help me find the people I needed to at great prices to do any work that needed to be done.I can't really convey how much support and knowledge Amanda gives to her clients. I knew Vantage West was a good company and that's why I went with Amanda. She is very very very Knowledgeable, helpful and has great re..."
---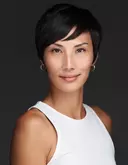 #2
Accepting New Clients
3 reviews in Vernon in 2021
"It was quiet and arduous home hunting for me and my family. Our first encounter with Zona was when she walked us through with one of her home listing. She is a very accommodating and patient lady . We jump from one listing to another and even travelledd miles .She give sound advice and always open to communication which I really appreciate. Finally we were able to found one with her help.. Zona is a very nice agent and I can say that we did not only found a house but also a sister and a friend."
---
#1
Accepting New Clients
31 reviews in Vernon in 2021
"I have interviewed about twenty agents over the years, and Sarah was the most prepared of any. She showed up at our first meeting with everything from comparable listings to topographical maps of our property and ratings of the local schools. She was professional, informed, flexible and fun. We wanted to take advantage of a sellers' market and sell as quickly as possible. There was a slight miscommunication on listing date, but Sarah immediately got on it, contacting ten photographers before she found a talented pro who took stills, video and drone shots. He even photoshopped our pool - which is awaiting a new liner - to show the property at its best. We had four days of showings and re..."
---
Frequently Asked Questions
Q - Who's the top real estate agent in Vernon?
A - Sarah Kennedy earned 31 reviews in 2021 to be the top rated agent in Vernon.
Q - How are the reviews verified?
A - Reviews on Rate-My-Agent.com go through a triple verification process. First, the person who posts the review has to confirm by email that they are who they say they are, what they wrote is true, and they take full legal responsibility for the contents of their review. Second, Rate-My-Agent.com team members moderate reviews to ensure they adhere to our review policy (No spam, profanity, etc). Third, reviews are audited to spot patterns and signals to investigate further.
Q - What do agents get for being ranked in the Top 3 Vernon Realtors of 2021?
A - Pride in delighting their clients and being recognized for it. Listed on this page. Included in the video which is shared on social media. A badge they can use on their website, marketing material, and social media.
Q - How do the rankings work?
A - The rankings for 2021 are determined only by the agents' ratings and reviews in 2021. These yearly rankings are a snapshot compared to the real-time rankings we maintain on each city page. Here's a page to explain more details on the rankings.
All Vernon, BC Reviews
Rate-My-Agent.com maintains a real-time, ranked list of all Vernon, BC Realtors with reviews on the site. If you see any missing, feel free to add an agent.
Last updated: January 9th, 2022