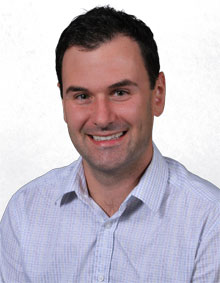 Here's a quick summary of this Real Estate Agent's Ratings
| | |
| --- | --- |
| Overall Rating | |
| Knowledgeability Rating | |
| Professionalism Rating | |
| Responsiveness Rating | |
| Usefulness of Website | Not yet rated |
| Value of Service | Not yet rated |
| Marketing Reach & Lead Generation | Not yet rated |
| Home Prep & Staging Advice | Not yet rated |
| Success Ratio | 100 % |
Badges Earned
Learn more about badges by visiting here.
we flew in from out of town and only had 2 days to search and buy. he set us up to get emails and was in contact with us before we arrived. he went beyond what i think a realtor does, in that he helped us book our hotels and made dinner reservations for us 2 nights in a row! our last night in winnipeg he surprised us by taking us out for dinner and drinks! he made us feel like winnipeg is the right place for us to move our family and we are now more excited to move there because of him.
This guy would not stop working. He asked us what we wanted, and delivered!
he took the time to read over the contract with us and explain how it could affect us. very patient and looked out for our best interest.