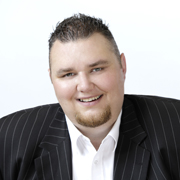 Here's a quick summary of this Real Estate Agent's Ratings
| | |
| --- | --- |
| Response Rate | 0 % |
| Overall Rating | |
| Knowledgeability Rating | |
| Professionalism Rating | |
| Responsiveness Rating | |
| Usefulness of Website | |
| Value of Service | |
| Marketing Reach & Lead Generation | |
| Home Prep & Staging Advice | |
| Success Ratio | 100 % |
Badges Earned
Learn more about badges by visiting here.
Rod was awesome. Would absolutely use him again and have already recommended him to friends and family. We can't say enough. - Oscar Grand
What can we say? We had a unique situation that required some serious stick handling. The buying side was easy but selling our property was going to be very difficult. We interviewed many of the top realtors but decided on Rod because he cared, offered great suggestions and didn't once talk about himself. All the others couldn't wait to tell us how great they were. In the end, we made the right choice. - The Griffiths
Rod was great! I found this site searching for the listings of another agent and couldn't find Rod on here, so I added him. He is patient and takes the time to explain things in "Normal Terms"