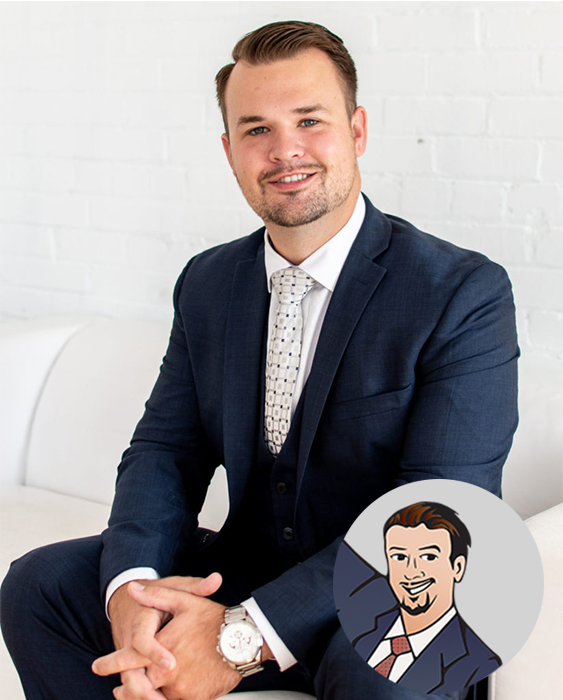 Here's a quick summary of this Real Estate Agent's Ratings
| | |
| --- | --- |
| Response Rate | 0 % |
| Overall Rating | |
| Knowledgeability Rating | |
| Professionalism Rating | |
| Responsiveness Rating | |
| Usefulness of Website | |
| Value of Service | |
| Reach & Lead Generation | |
| Home Prep & Staging Advice | |
| Success Ratio | 94 % |
Shawn Hinchey - sales representative and top producing leader at RE/MAX Jazz, and president of Hinchey Homes - is an industry titan and defacto disrupter of the status quo in the real estate arena. His iconic brand has come to represent a fresh, modern and sophisticated approach to trading in real estate, one that produces spectacular results for his clients and turns them into raving fans. His trademark work ethic, authenticity and superlative client experience system have earned him entry into the highest echelons of productivity in real estate sales on provincial, national and international levels. Shawn's outstanding success has been a testament to both the merits of leveraging a perfectly executed marketing strategy designed specifically for each client's unique needs and his own personal, unwavering commitment to stay in constant communication with his clients. His innate ability to connect with people and serve them honestly, with the utmost integrity, before during and after the move, are the qualities he has built his career on.

Shawn's delivery and execution of an unparalleled service performance package have changed the game in the local real estate marketplace, upping the ante for what clients want and should expect from their representation. As others strive to imitate him, Shawn continues to re-invent and revolutionize the buying and selling process for his clients, so that they are continually reaping the benefits of his mandate for the ultimate real estate experience.

His strength at integrating media into the promotion of property and his utilization of the RE/MAX platform of tools and affiliate services ensure that his listings reach an audience of a global scale. At a grassroots level though, one of Shawn's biggest assets is that he is a lifetime resident of the Durham Region, meaning he knows his geography. Shawn brings a wealth of firsthand knowledge in real estate investment, ownership and renovation to the table as well, making him an invaluable advisor and counsellor. A business owner and entrepreneur, Shawn revels in the thrill of a job done exceedingly well and the reward of personal recommendations from outrageously happy clients.
The Hinchey Homes Team currently facilitates between 70 and 90 transactions a year. We have over 230 5-Star reviews across various platforms. We would love the opportunity to showcase our passion for selling real estate to you and your family.