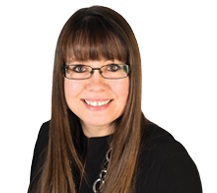 Here's a quick summary of this Real Estate Agent's Ratings
| | |
| --- | --- |
| Overall Rating | |
| Knowledgeability Rating | |
| Professionalism Rating | |
| Responsiveness Rating | |
| Usefulness of Website | |
| Value of Service | |
| Marketing Reach & Lead Generation | |
| Home Prep & Staging Advice | |
| Success Ratio | 100 % |
Badges Earned
Learn more about badges by visiting here.
Absolutely amazing service! Other agents should take a lesson from Susan's playbook. You do not need to be slimey or pushy. Be honest, knowledgeable, and caring, like Susan, and you will have clients like us who will keep coming back! Thanks Susan! - B and D
Reply:
Thank you guys so much for all the love! <3
I have bought and sold many properties with many different agents. Susan is the first agent I would be willing to use for all my properties in the future. Her knowledge is amazing! She provides useful information in a timely fashion and she is always working to protect the interests of her client. - Dan D
Reply:
Thank you so much!! I really appreciate the positive feedback!