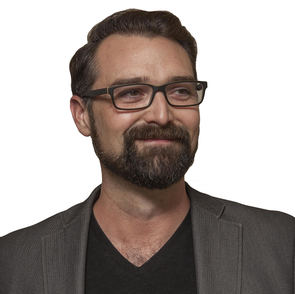 Here's a quick summary of this Real Estate Agent's Ratings
| | |
| --- | --- |
| Response Rate | 54 % |
| Overall Rating | |
| Knowledgeability Rating | |
| Professionalism Rating | |
| Responsiveness Rating | |
| Usefulness of Website | |
| Value of Service | |
| Reach & Lead Generation | |
| Home Prep & Staging Advice | |
| Success Ratio | 96 % |
OVER 15 YEARS OF LOCAL REAL ESTATE SALES EXPERIENCE.
#1 INDIVIDUAL C21 KELOWNA AGENT.
LEADER OF THE
#1 C21 TEAM IN B.C.
TOP 1% C21 TEAM IN CANADA!

2016 & 2020 GRAND-CENTURION® TEAM AWARD RECIPIENT.

2010 - 2015 CENTURION® TEAM AWARD RECIPIENT.
I have been a Realtor® in the sunny Okanagan since 2006. My team, The Welcome Home Team is ranked as one of the most accomplished Century 21 team in all of Canada! In my time as a real estate agent, I have presided over hundreds of real estate transactions amounting to hundreds of millions of dollars for my sellers. I have worked for sellers and buyers alike and have helped to purchase & sell everything from the smallest little condo to the largest lakeshore estate. I have the skills and knowledge to see you through whichever sort of real estate transaction you may find yourself in.
I pride myself on not only my skills and knowledge within my industry but also on providing the quality of service expected of me from my clients. I work very hard to do more than anyone else out there. I make sure I am available to my clients nearly all the time...although I do have to sleep sometime;-) I know it takes a lot of trust to choose and work with a Realtors®, particularly one you may not have met. I can say without hesitation that I will be working with your best interests in mind. Whether you are a buyer or a seller I am on your side...the better I do for you the happier you will be with me and the greater the chance we will do business again in the future. I do not take my job lightly and I work hard to make the experience as fun and stress-free as possible for everyone. If you were planning on working with someone else because they are your friend or sister's husband or something, meet with me too...what could it hurt? I am sure that after we meet you will feel that I am the best choice for the job...if not, no harm done and at least you know you spoke to more than one person.
If you are looking to buy or sell a home or property give me a call. Likewise, if you are just considering the possibility of buying or selling. I have no issues passing on a little market info if it assists you in making an educated decision on how to proceed. I look forward to hearing from you and working with you soon.
-Trever Florko