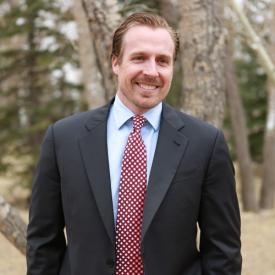 Here's a quick summary of this Real Estate Agent's Ratings
| | |
| --- | --- |
| Response Rate | 33 % |
| Overall Rating | |
| Knowledgeability Rating | |
| Professionalism Rating | |
| Responsiveness Rating | |
| Usefulness of Website | |
| Value of Service | |
| Marketing Reach & Lead Generation | |
| Home Prep & Staging Advice | |
| Success Ratio | 33 % |
Badges Earned
Learn more about badges by visiting here.
Darren and Tyler walked me thru a very messy divorce situation and were professional, empathetic, thorough and honest in all our interactions. The took great efforts to explain every detail to make sure I knew 100% of the time what they were doing. Darren-you truly went above and beyond and if I have ANY property needs in Alberta again you will be the first to call. Thank you. - Cassandra
Tyler was unable to sell our home. He promised all the bells and whistles with his huge marketing budget but at the end of the day all his plan was was to decrease the price continuously which still produced nothing. Thru out the months he had our home listed we never heard from him unless we contacted him especially when our house sat for weeks with no activity. He would dance around basic questions like what exactly he was marketing our home, we never got a straight answer from him. When we terminated him was the worst experience of all, all he said was ok I'll send you the papers. He never tried to keep us a client, didn't ask what he could do to keep us. He didn't even say anything like I'm sorry we were unable to help you best of luck in the future. He was cold and acted like our listing didn't matter to him at the end of the da - DMB
I had to fire him. Him and his team suck. He made all kinds of promises, says he spends tens of thousands of dollars on marketing (doesn't mention that all that marketing is just to hear his own name on the radio, none of it is to sell your house). Was a total disappointment. Had 4 different people working on things, none of them had any idea what the other one was doing, totally disorganized. Disregarded our requests in regards to showings, didnt listen to us at all. Fired Tyler, hired Courtney Atkinson instead, was night and day superior. Can't believe what a total douche bag Tyler Martineau turned out to be. - Mandy P
Reply:
Does not surprise me I have never found an agent that acts high on themselves that was any good.