Best Cincinnati, OH, Ratings and Reviews of 2019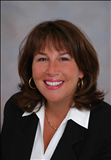 Karan gets the job done. Her professionalism and drive to succeed set her apart from other agents I have dealt with in the past. She is a... Don is affable and generally responds quickly, but that????s about it. He drove me around to look at a good number of houses, which I gue... She's a nice person, but doesn't answer phone calls. She also never called me to update me on the situation.
---