2 Norberry, Winnipeg Buying Real Estate Agents Ranked by 2 Buyers' Reviews | 2022
Only ratings and reviews from buyers in the Norberry neighbourhood were used to create this list of Norberry agents. The rankings are based on triple verified reviews with an emphasis on the newest ratings. For more options, compare ratings and reviews of all Winnipeg agents.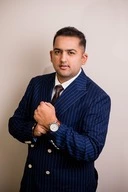 Real Estate Agent
Winnipeg, MB
6 reviews
Achal was so friendly and was so supportive until the end of possession. He knows what the client actually needs. Thank you so much Achal...

Accepting New Clients
Real Estate Agent
Winnipeg, MB
135 reviews
Mira and John were both very helpful as they were very knowledgeable and quick to point out to me, a first-time home buyer, where certain...
Last Updated: August 15, 2022