2 Archwood, Winnipeg Selling Real Estate Agents Ranked by 2 Sellers' Reviews | 2022
Only ratings and reviews from sellers in the Archwood neighbourhood were used to create this list of Archwood agents. The rankings are based on triple verified reviews with an emphasis on the newest ratings. For more options, compare ratings and reviews of all Winnipeg agents.
Real Estate Agent
Winnipeg, MB
23 reviews
Ashley is the only agent to deal with. She has a winning strategy that made others before her look weak in comparison. Very professional ...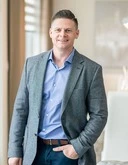 Accepting New Clients
Real Estate Agent
Winnipeg, MB
124 reviews
Amazing agent. He was very helpful in selling my home. Always on top of things. I sold my house 25K above listed price. I recommend him f...
Last Updated: August 15, 2022