2 Archwood, Winnipeg Real Estate Agents Ranked by 2 Reviews | 2022
Only ratings and reviews from buyers and sellers in the Archwood neighbourhood were used to create this list of Archwood agents. The rankings are based on triple verified reviews with an emphasis on the newest ratings. For more options, compare ratings and reviews of all Winnipeg agents.
Real Estate Agent
Winnipeg, MB
22 reviews
Ashley was recommended to me by my mom after she helped her to acquire her condo a few years ago. I started my journey with Ashley to...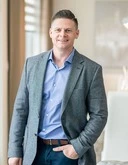 Accepting New Clients
Real Estate Agent
Winnipeg, MB
124 reviews
Very knowledgeable about the market and what to expect. Able to assess houses in a fair and accurate manner, pointing out major things to...
---
Last Updated: July 1, 2022