Best Shelburne Real Estate Agents. Top Rated Reviews | Nov 2023
#1
Real Estate Agent
Shelburne, NS
80 reviews
Madam Andrea Huskilson is doing well with her professional skills. Good commu...
#2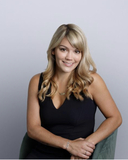 Real Estate Agent
Shelburne, NS
12 reviews
Ashton has been very dedicated throughout my search for my first home. She to...
Agents Near Shelburne
---
Shelburne Real Estate Agents: Frequently Asked Questions
---
Top Shelburne neighbourhoods with rated agents include: Jordan Falls, Middle West Pubnico, Sable River.
Nearby cities: Liverpool, Barrington, Pubnico, Woods Harbour, Port Mouton.
Last Updated: November 30, 2023