Best Shelburne Real Estate Agents. Top Rated Reviews | Mar 2023
Real Estate Agent
Shelburne, NS
63 reviews
She is very nice and knows a lot of information about buying a house!she is very friendly and patient.Though my English is not very well,...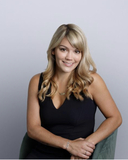 Real Estate Agent
Shelburne, NS
12 reviews
Ashton has been very dedicated throughout my search for my first home. She took away all the anxiety and stress that comes from buying yo...
---
Shelburne Real Estate Agents: Frequently Asked Questions
---
Top Shelburne neighbourhoods with rated agents include: Jordan Falls, Middle West Pubnico, Sable River.
Nearby cities: Barrington, Liverpool, Pubnico, Port Mouton.
Last Updated: March 23, 2023