Best Ottawa Real Estate Agents. Top Rated Reviews | Jul 2022
Top Ranked Real Estate Agent Teams
---
Ottawa Real Estate Agents: Frequently Asked Questions
---
Top Realtors in Ottawa: The Best Real Estate Agents Ranked by Ratings & Reviews
Find the best Realtors in Ottawa, Ontario and area. There are over 220 Ottawa real estate agents reviewed on Rate-My-Agent.com so you can find that perfect buyer's agent or seller's agent to list your property for sale and get you top dollar, or an experienced agent who can do both! Once you've completed your purchase or sale, you can rate and review your experience here as well.
Agents in Ottawa may also serve nearby suburbs, cities, and towns including Carleton Place, Nepean, Orleans, Almonte, Beckwith, Mississippi Mills and Lanark Highlands.
All real estate agents in Ottawa are members of the Ottawa Real Estate Board (OREB). To file a formal complaint against an agent or brokerage, follow the process at the Real Estate Council of Ontario (RECO).
Media Mentions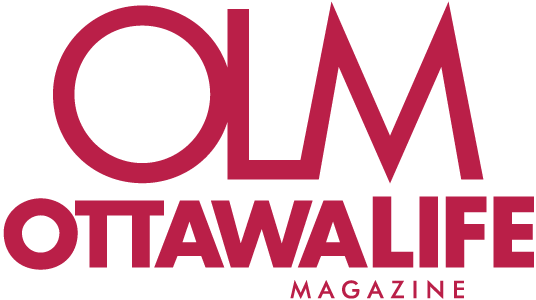 Ottawa neighbourhoods:
Ottawa neighbourhoods with rated agents include: Abbottsville Crossing, Alfred, Arnprior, Ashton, Ashton Station, Avalon, Balderson, Barrhaven, Barrhaven Harmony, Barrhaven Heritage Park, Bayshore, Beacon Hill North, Beckwith Woods, Bells Corners, Billings Bridge Alta Vista, Billings Bridge-Alta Vista, Blackstone, Blackstone South, Blossom Park, Blossom Pk Sawmill Crk Timbermill, Borden Stewart Farm Parkwood Hills, Bradley Estates Trails Edge, Braemar Park-Bel Air Heights, Briar Green Leslie Park, Bridlewood, Britannia Bay Britannia Park, Burritts Rapids, Byward Market-Parliament Hill, Cambrian Heights, Canadian Army Base-NRC-Rothwell, Carleton Crossing, Carleton Heights Rideauview, Carlington, Carlingwood West-Glabar Park, Carlingwood-McKellar Pk-Laurentien, Carlsbad Springs, Carp, Carson Grove-Carson Meadows, Cedar Hills Subdivision, Centertown Little Italy, Centre Town Ouest-Petite Italie-Civ, Centretown-Downtown, Chapel Hill South, Chateau Vanier, Chatham, Civic Hosp-Exp Farm-Central Park, Conservancy, Cowans Grove Findlay Creek, Crystal Bay, Crystal Beach, Cumberland, Cummings, Deerfield Village, Diamondview Estates, Drummond North Elmsley, Dunrobin, Eastboro, Edinburgh Commons Vanier, Edwards, Ellwood, Elmvale-Eastway-Riverview, Embrun, Emerald Meadows, Emerald Meadows Trailwest, Emerald Woods Sawmill Creek, Experimental Farm, Fallowfield, Fernbank Crossing, Findlay Creek, Findlaycreek, Fitzroy Harbour, Flagstaff By Glenview, Fox Run, Galetta Mississippi River, Glebe-Dows Lake, Gloucester, Golden Triangle Old Ottawa East, Golden Triangle-Old Ottawa East, Greely, Greenboro East, Half Moon Bay, Halfmoon Bay, Harmony Barrhaven, Hawthorne Meadows Sheffield Glen, Heritage Park, Hintonburg-Mechanicsville, Hunt Club, Hunt Club East Western Community, Hunt Club Ottawa Airport, Hunt Club Park, Huntclub Woods, Huntclub Woods Quintarra Revelstoke, Iris, Island Park, Kanata, Kanata South, Kars, Kenmore, Kinburn, Kings Creek, Kings Creek Estates Phase 2, Lebreton Flats, Ledbury-Heron GT-Ridgemont-Elmwood, Leitrim, Limoges, Lindenlea-New Edinburgh, Lower Town, Manotick, Marché by-Colline du Parlement, Mer Bleue, Metcalfe, Moffat Farm, Morgans Grant, Munster, N Dundas Wnchstr Twp, Navan, Nepean, New Minas, North Gower, Old Ottawa East, Old Ottawa South, Orleans, Orleans Village, Orleans Village Chapel Hill, Osgoode, Overbrook West-McArthur, Oxford Mills, Pakenham, Parkridge Central, Plantagenet, Playfair Park-Lynda Park-Guildwood, Qualicum-Redwood Park, Queenston, Queenswood Heights, Ramsayville, Richmond, Riversbend, Riverside Park, Riverside South, Riverside South Gloucester Gle, Riverside Southgloucester, Rockcliffe Park, Rockcliffe-Manor Park, Rockland, Rothwell Heights, Ryan Farm, Sandy Hill-Ottawa East-Ottawa U, Sandyhill, Sarsfield, Silver Lake, South Keys-Heron Gate-Greenboro, South March, Stittsville, Stonebridge, Stonewater Bay, Thornhill, Trailsedge, Trailsedge Chapel Hill South, Vanier, Vanier North, Vanier South, Vars, Vernon, Waterbridge Village, Wateridge Village, Wateridge Village Rockcliffe, Wateridge Village Rockliffe, Wellington Village, Wellington West, Wendover, West Carleton, West Centre Town-Little Italy-Civic, West Centretown, Westboro, Westminster, Westwood, Whitehaven-Queensway Terr North, Winchester, Woodlawn, Woodroofe-Lincoln Heights, York University Heights, Zibi.
Nearby cities: Stittsville, Orleans, Kanata, Kemptville, Nepean, Gloucester, Carp.
Last Updated: June 30, 2022
Annual Top Rankings in Ottawa
Top 10 Real Estate Agents in 2021